AKC MAJOR CHAMPIONSHIPS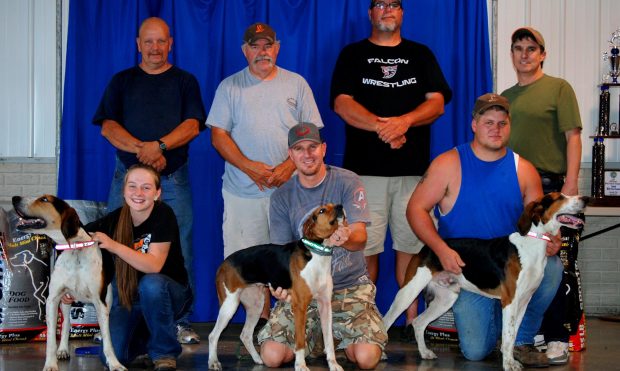 AKC SPORTMIX WORLD TOUR HUNT & SHOW
Maysville, Kentucky starting
Friday, May 12 to Saturday, May 13
COST OF ENTRY & PAYBACK TO CAST WINNERS:
This hunt is open exclusively to the 2016 top 125 dogs (including any ties). All dogs must hunt both nights to be eligible for awards and purse money. The entry fee is $75 each night and the deadline is 6:00PM. All early round cast winners will receive 70% payback based on entry proceeds. See chart below for range of amounts per cast winner. For a complete chart for any number of entries each night Click Here.

FORMAT OF THE DRAWING OF CASTS:
There will be no blind draw for the Tour Championship. For this year, dogs will be placed into casts according to final 2016 Sportmix rankings as of December 31st. A dog in 125th place vs. a dog in 1st place each has an equal chance of winning and comes down to the performance of their dog like any other hunt. All dogs earned their spot based on our consistent method of "beat the dogs you draw".
Example: Dogs in 1st, 2nd, 3rd, & 4th place will hunt against each other and so forth on down. In the case of dogs not showing up for the Tour Championship the next dog in the rankings will be moved up to fill that position. Rankings will be adjusted from Friday night to Saturday night based on Friday nt's performance.
OPPORTUNITY TO WIN FROM TWO PURSES:
The first place hound AFTER Saturday night's hunt will be crowned the Champion and receive the $6,000 purse and a sliver's winners cup. Second and Third place will be determined this way as well.
These hounds will also be competing for $5,000. The same format as the Major Tour Events will apply. Double Sportmix points will be awarded to all cast winners in the early rounds.
So if you make it to the Tour Championship you are hunting for two separate purses:
$6,000, $2,000, $1,000 for the top 3 placed Tour Dog Champions
$5,000 purse money to the 2017 Made In America Tour Hunt Champion
This allows additional opportunity for several winners to earn various purse money while still making it possible that one dog could earn $11K. Remember all CWs in early rounds receive cast payback money each nite and accrue double tour points to help remain on tour. The Overall Hunt winner will be declared the 2017 World Hunt Champion and will have the title of "WNC" for World Nite Champion officially added to its name. The owner will receive this one of kind custom belt buckle.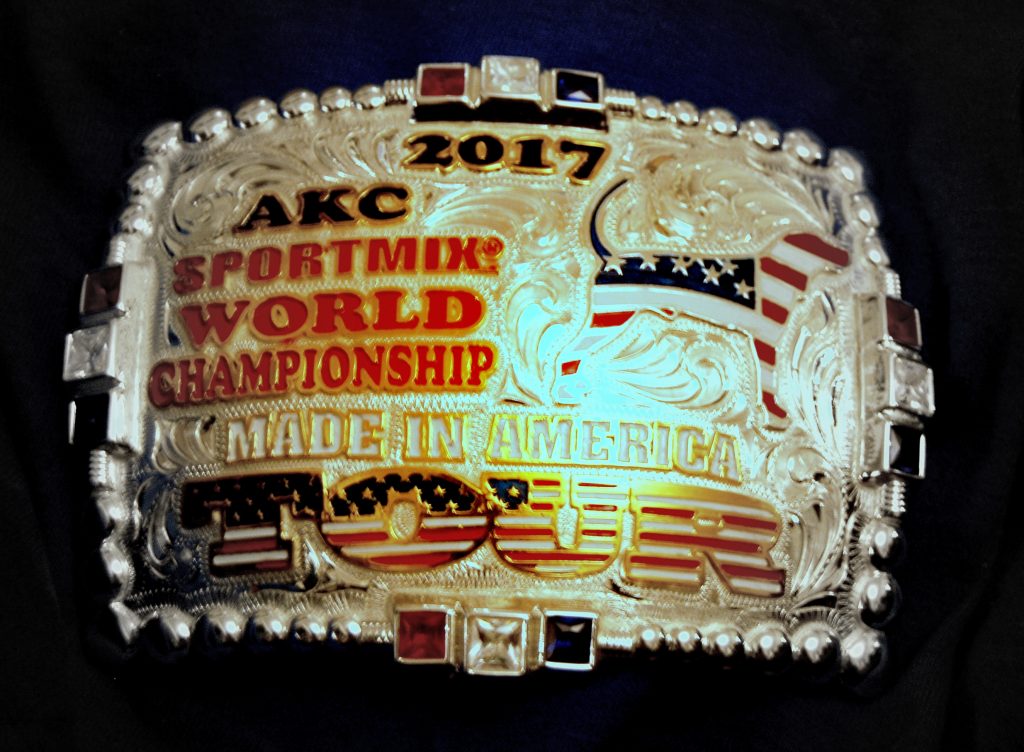 SPORTMIX is an America feed that is all USA ingredients and never any recalls. Check out the Sportmix Hi Energy Plus for hunting or the new line of CanineX made with krill to keep your hound fueled in the woods.

For any World Tour Format questions, please contact reps:
David McKee 803-528-9050 / Jimmy Phillips 229-894-8550 / Ralph Daulton 812-528-8451
For any questions about camping space/vending/open hunts offered Fri & Sat/ or guiding contact:
Bo Moore 606-782-0535
For any question regarding registrations or qualifiers contact:
AKC Coonhound Events 919-816-3909 or coonhounds@akc.org
---
LOCATION / HOTEL INFO:
Germantown Fairgrounds
4088 KY Hwy 10
Maysville, KY 41056
For a list of hotels check here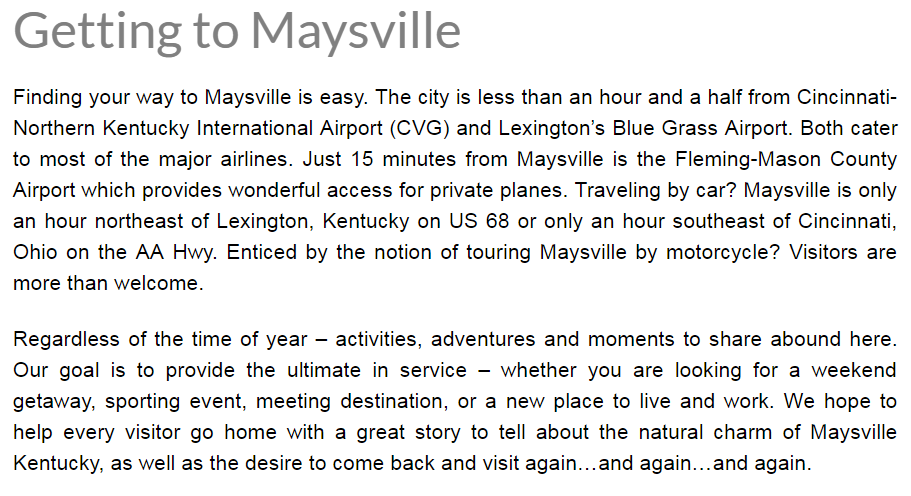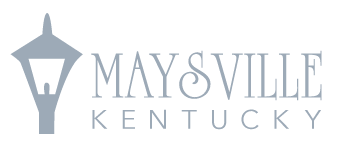 To Learn More About the charming town of Maysville, KY visit here:
http://www.cityofmaysville.com
If you have time you may want to check out the new attraction, a life size Noah's Arc called the
Arc Encounter which is just an hour and half away.
---
2017 AKC WORLD BENCH SHOW
Walkin entries will begin at 9:00AM thru 11:00AM. Entry Fee is $40
Show to follow approximately 30 mins after.
This show is open to ALL coonhounds, no prequalification.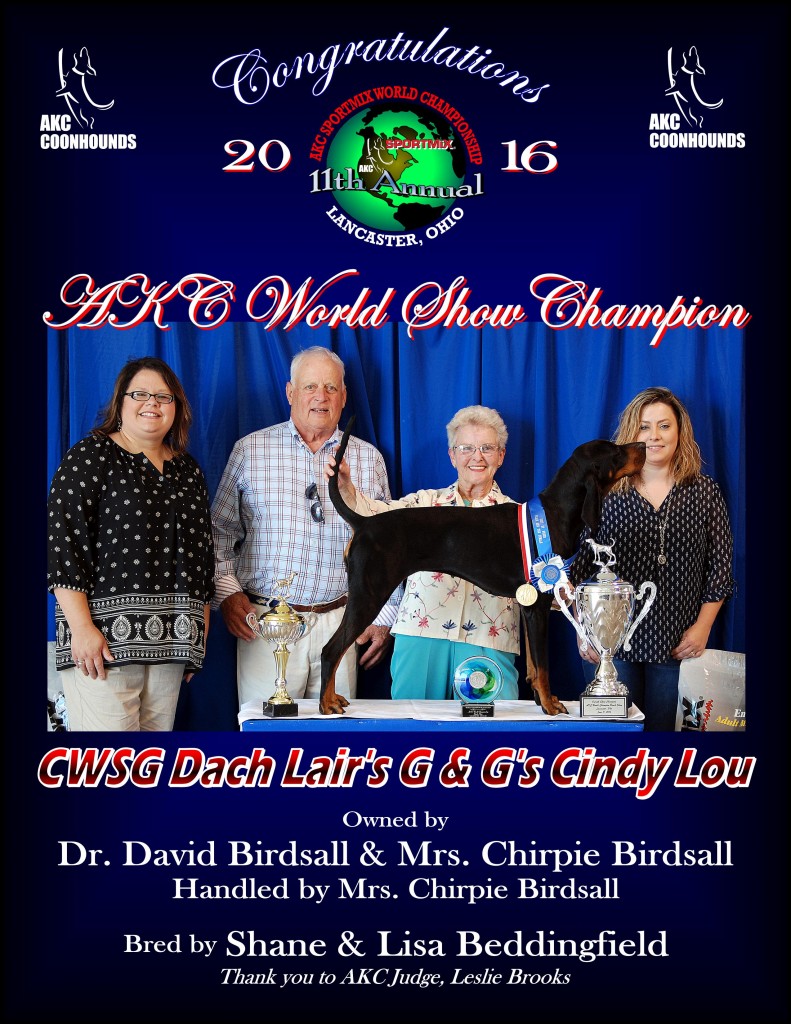 Preceding the show will be an awards ceremony honoring the 2016 top 3 dogs in each breed of the 2016 National Rankings
The World Show Format is different than a typical local show. This show has Open dogs advancing to compete with Champion class dogs for BOB Male and Female for each of the 7 coonhound breeds. All BOB M/F winners (14 max) will advance to Best World Champion, where 1 dog either a Male or Female will be selected for each breed. Out of these 7 Best World Champions, l will be declared the Reserve Winner and 1 will be declared the Overall World Bench Show Champion. The order of presenting the final 2 sliver cups for Reserve and Overall is entirely up to the judge.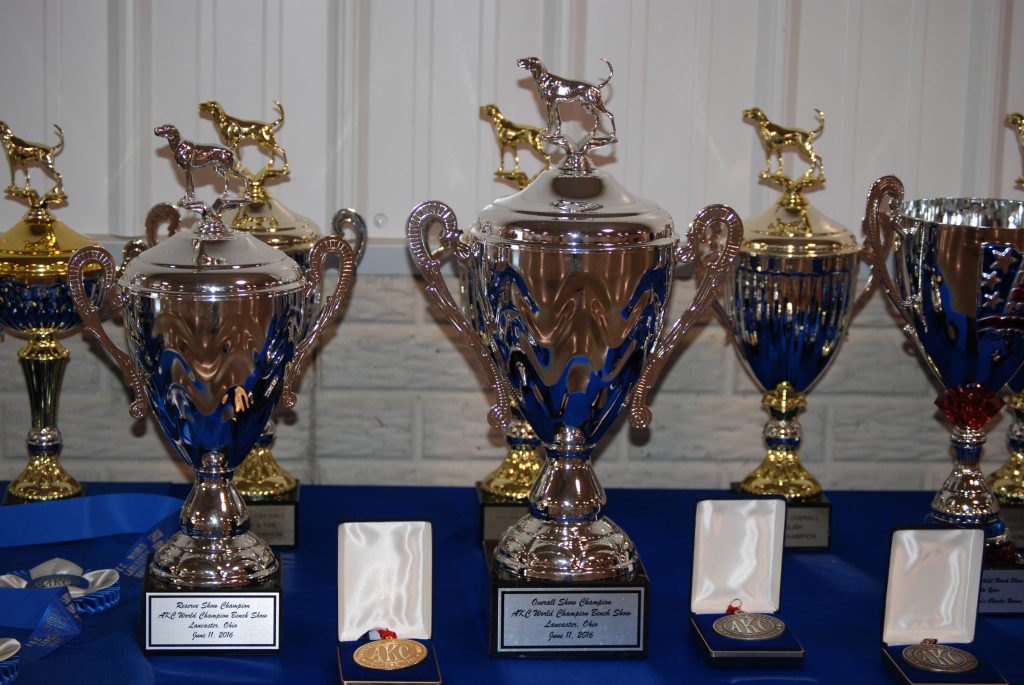 The dog that is declared the Overall World Champion receives the distinguished title of "CWSG" World Show Champion which officially will part of the winning dog's name.
Champion dogs earning a BOB at the World earn a Champion class win toward whichever champion title they are currently working towards. Open dogs earning a BOB will earn 40 pts towards their CCH title.
Also, as with all our major shows, World winners will accrue additional show points in the 2017 National Rankings in the following format:
Best World Champions receive another 2 pts per dog defeated in their breed. Reserve winner will receive an additional 3 pts per dog defeated in the final round. The Overall winner will receive an additional 5 pts per dog defeated in the final round.