AKC MAJOR CHAMPIONSHIPS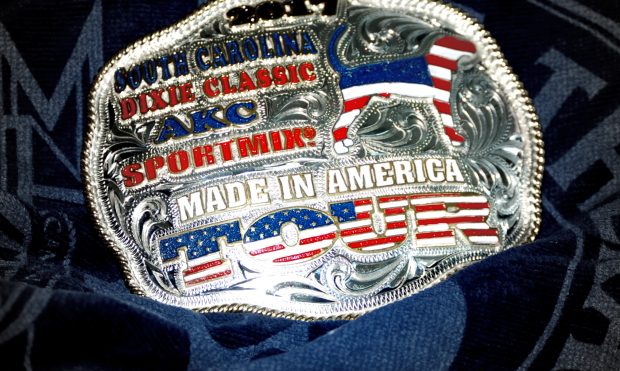 SOUTH CAROLINA DIXIE CLASSIC
Whitmire, South Carolina starting Thursday, October 19 to Saturday, October 21.
Location – 18193 Hwy 176, Whitmire, SC 29178
This hunt is OPEN TO ALL dogs. $75 entry fee (Thurs & Fri nts) Deadline is 7:00P.M.
*70% Payback to cast winners. (see chart below) Top 8 from each nt. advance to Late Round on Fri Nt. Final Four Hunt Saturday Nt. for $5,000 Purse and SC Dixie Classic belt buckle.
2017 Tour Dogs gain double points from early rounds towards next year's tour race! Registrations taken on grounds at 1/2 price. Bring your pedigrees.
Breakdown on Final Payout:
1st Place = $2500
2nd Place = $1300
3rd Place = $700
4th Place = $500
or can split equally by vote = $1250/each,
There will be a bench show on Saturday.
Show entry is $15 and deadline is 4:00PM.
Judge will be Kelli Dawson.
There will be an Open Money Hunt held Sat nt. $250 added with 70% payback to winners.
Entry Fee is $30 and the deadline is 7:00PM.
Whitmire CHA Contact: Roger Enlow 864-923-5431
AKC Coonhound Events: 919-816-3909
---
* COST OF ENTRY & PAYBACK TO CAST WINNERS: