AKC MAJOR CHAMPIONSHIPS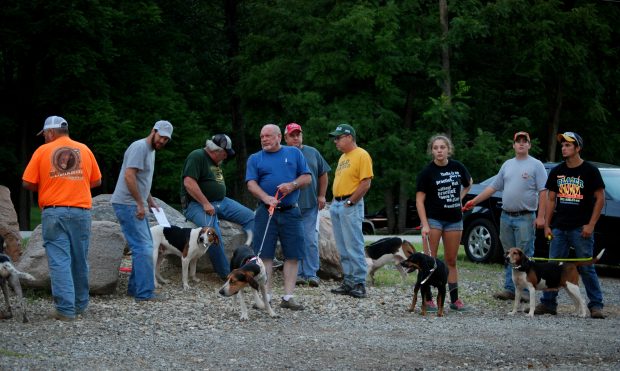 YOUTH, HERITAGE, & LADIES WORLD CHAMPIONSHIPS
We can't say enough about the great folks in Peru, Indiana and our host club, Western Howard County Conservation Club of Indiana. The hospitality and beautiful grounds for this event are outstanding. We hope you will join us for a family filled weekend of plain good fun and great sportsmanship of young and old. If there is ever a place to "take a kid hunting" this is the place! …and bring the rest of the family to enjoy no pressure hunting.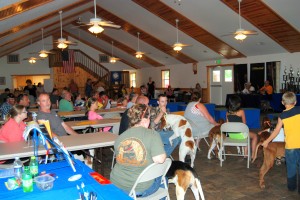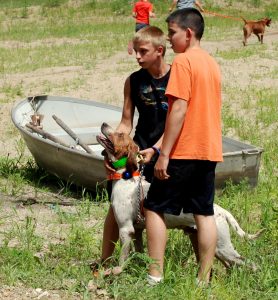 2018 Event

Schedule

:
Friday, July 13 & Saturday, July 14:
3 HUNTS EACH NIGHT
Heritage Hunt
$20 Entry / 8:00PM Deadline 2hr, OPEN TO ALL 50+ yrs.
Ladies Hunt
$20 Entry / 8:00PM Deadline 2hr, OPEN TO ALL Ladies
Youth Hunt
$15 Entry / 8:00PM Deadline 2hr, OPEN TO ALL Youth
NO PRE-QUALIFIERS FOR ANY HUNTS
Full Set of Trophies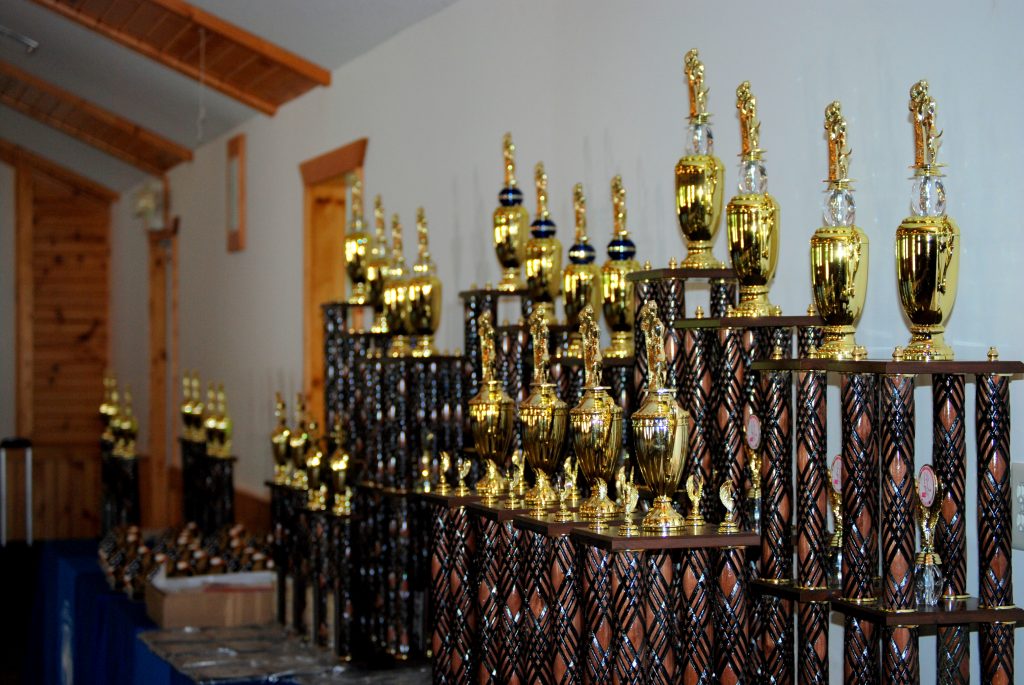 FORMAT OF HUNT AWARDS
High scoring cast winning youth from each age group will be in running for Youth World Championship title. 2 cast wins will be considered first, followed by single cast wins. If older age group winner has highest combined 2 night cast winning score, that youth will be the Youth World Champion and highest combined 2 night score from younger age group will be the Reserve Youth World Champion or vice-versa.
Heritage and Ladies hunt winners will be declared by double cast wins then single cast wins.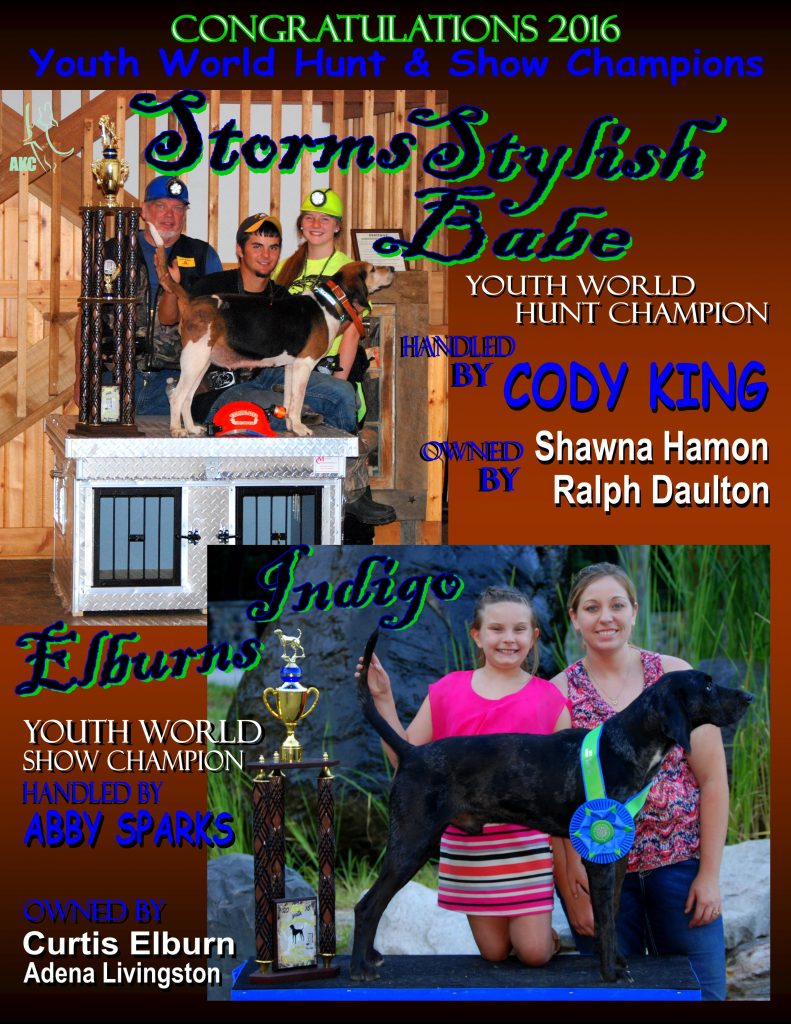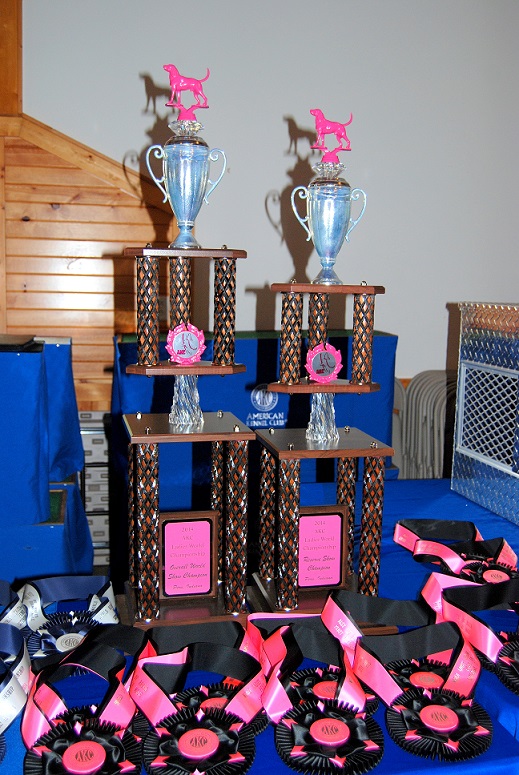 Saturday, July 14
3 SHOWS:
YOUTH, HERITAGE, & LADIES
Entry fee $10 Deadline 3:00pm
Judges to be announced – check back often
All shows will run consecutively and winners photos will follow.
NO PRE-QUALIFIERS FOR ANY SHOWS
FULL TROPHIES FOR HUNTS / SHOWS
FIELD TRIAL & WATER RACE
There will be a licensed Water Race & Field Trial on Saturday, deadline is 11:00AM with a $10 entry fee. After entries close participants will head out to the pond area. One event will be followed by the other. Treeing Contest and Coon Squalling to follow field trail and water race.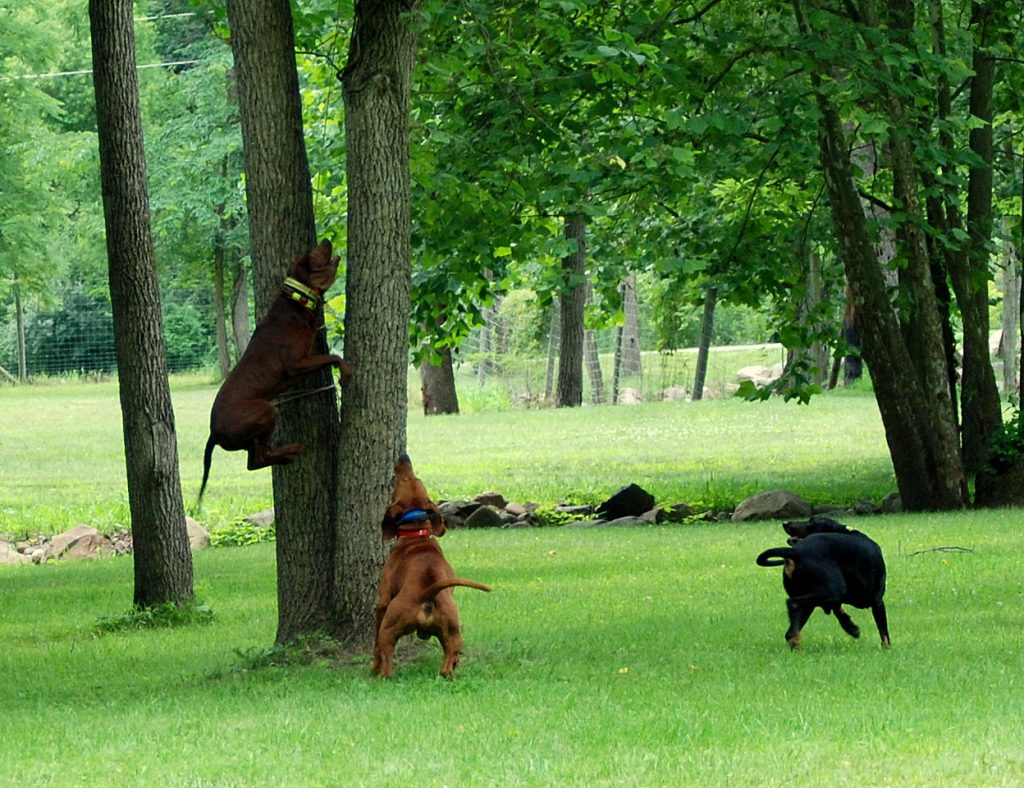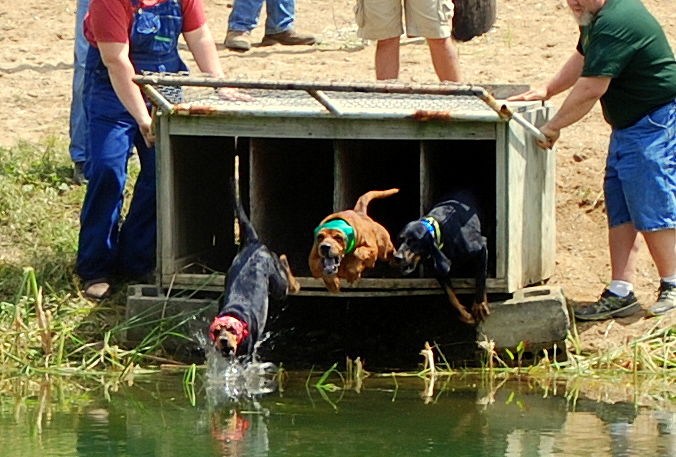 DIRECTIONS:
886 Eel River Cemetery Rd Peru IN 46970. From intersection of US 31&US 24, go East on 24 approx. 1/4 mi. Turn left on Eel River Cemetary Rd. Club is 1/4 mi on left.
HOTELS/MOTELS/CAMPING:
Knights Inn 765-472-3971
Best Western 765-473-8800
Holiday Inn Express 574-735-6000
Super 8 574-722-1273
Quality Inn 574-753-6351
Fairfield Inn 765-453-8822
Baymont Inn & Suites 765-459-8001
Comfort Inn 765-452-5050
Days Inn 765-453-7100
Hampton Inn 765-455-2900
Shaded, grassy campsites are available right on the grounds.
For any questions about camping space, vending or guiding contact:
Glenn Weaver 765-661-5797
---
DOG REGISTRATION INFO:
AKC registration number or AKC registration application required prior to entry. Any one who needs to get a registration number can apply on the grounds at half price ($10) or transfer at half price ($15). Those who apply will enter on their current number. Any earned wins will be applied to the new AKC number post event.
For more info on AKC Coonhound Registrations visit here
or contact: AKC Coonhound Events 919-816-3909 / coonhounds@akc.org
---
See you in Peru, INDIANA!
THANK YOU TO ALL OUR SPONSORS!

Southern Thunder Houndsmen & Supply
A special thank you to Mr. Russ Bellar of X-Factor Whitetails
for use of his beautiful property to host the field trials and water races.
---
Congratulations to last year's winners: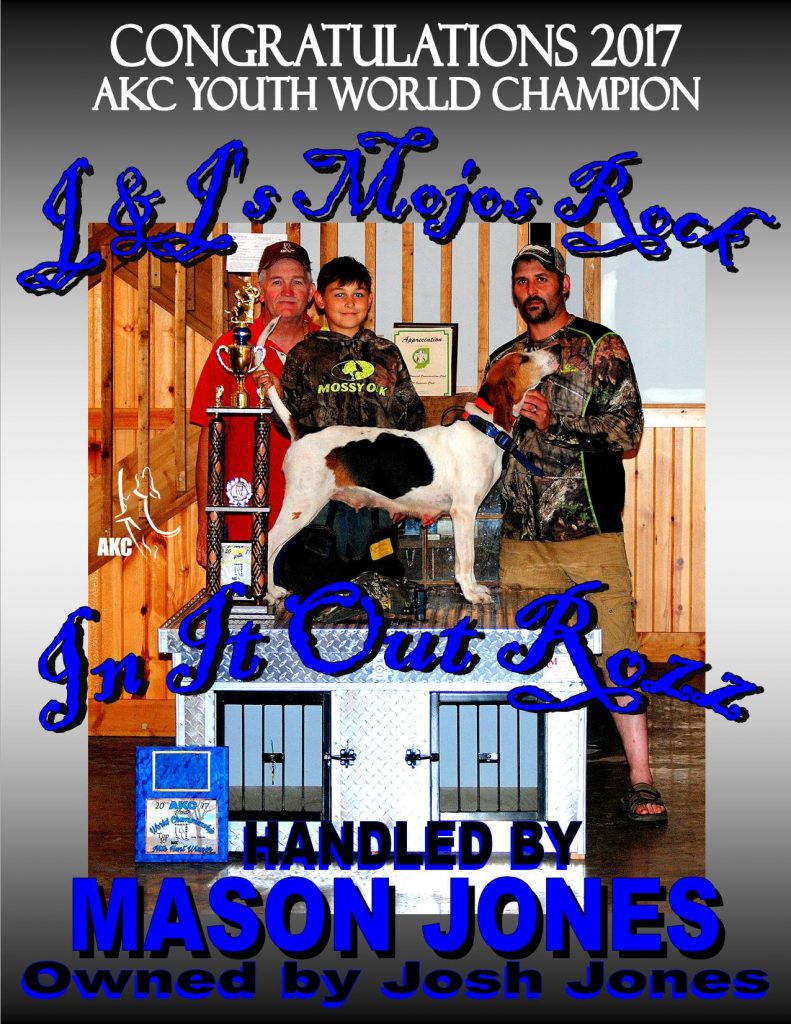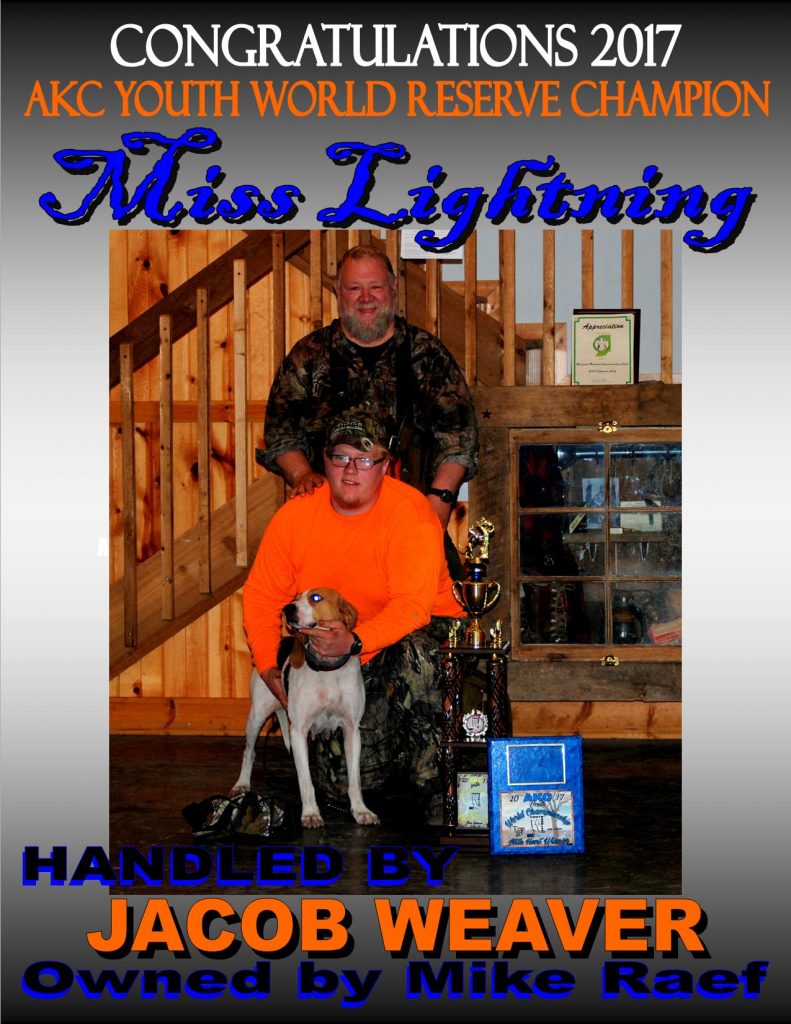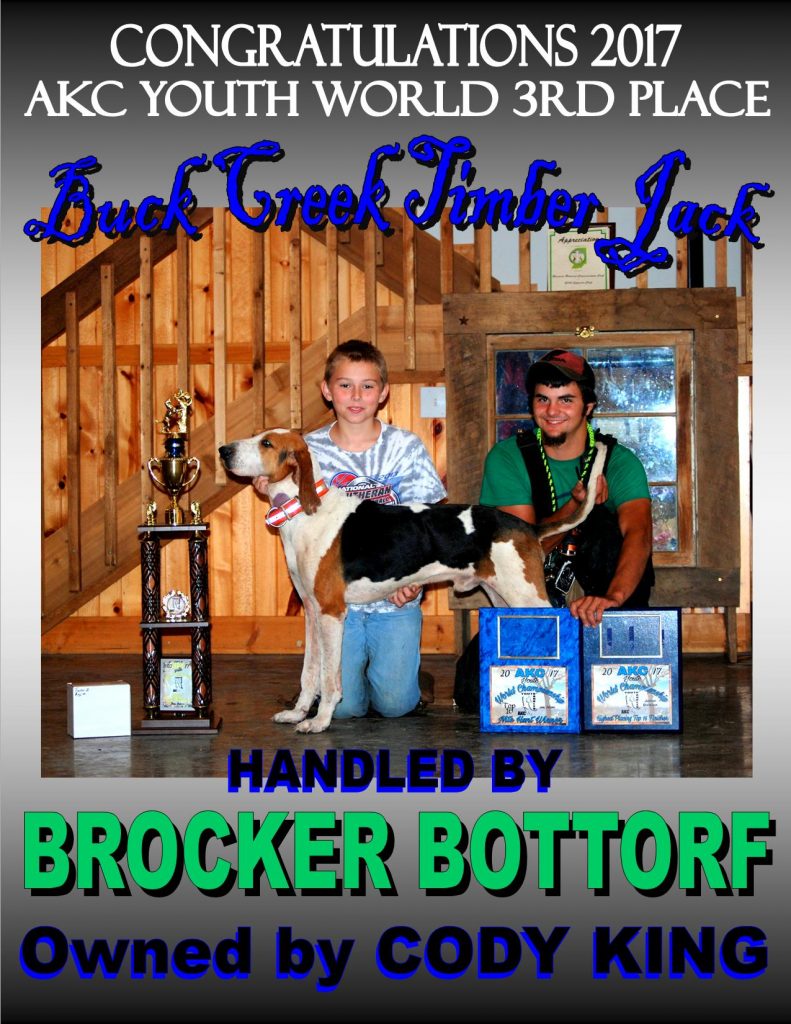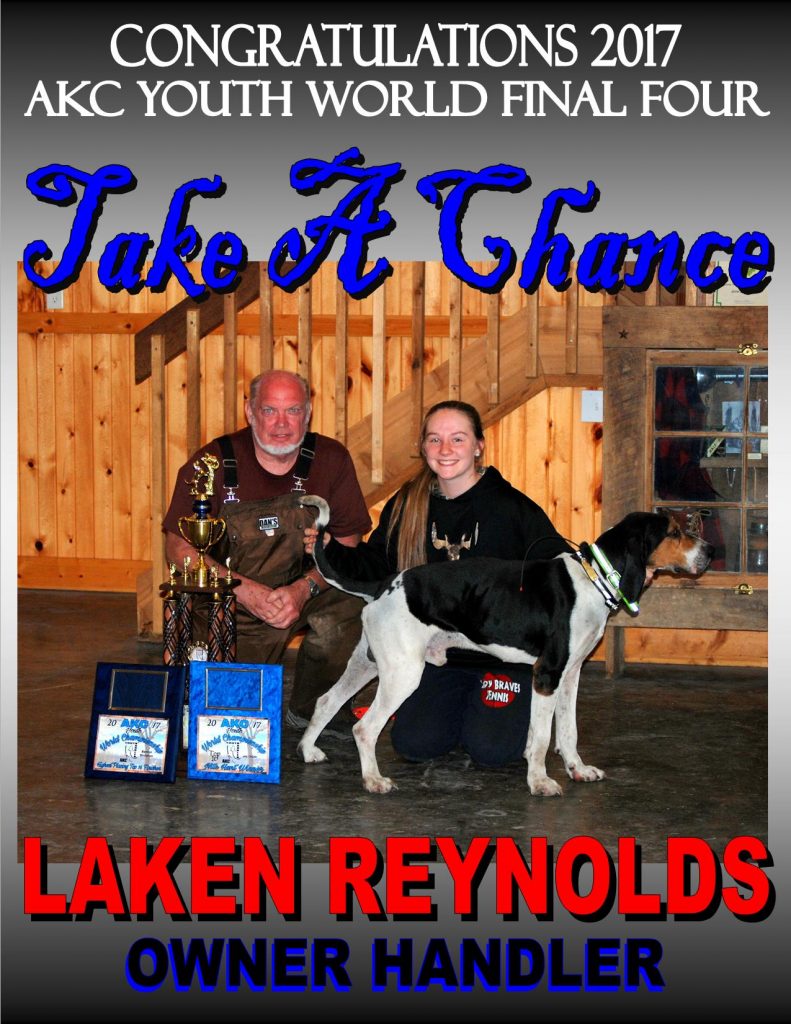 For the rest of our 2017 Youth Heritage Ladies World Coverage check out our Facebook page at: